Leo Cheng
Leo Cheng is Photo Director of Apple Daily Hong Kong. Cheng joined Apple Daily in 1995 as senior photographer and has been working on multimedia since 2008. Now he leads a team of 36 photographers who take photos and videos, produce VR content and do live streaming on a daily basis.
Robert Padavick -- Lam Woo Senior Reporter in Residence
Robert Padavick is currently Director of VR and 360-degree video for the USA TODAY NETWORK. He co-created the recently-launched "VRtually There", one of the first weekly news programs native to VR. Other projects have included the Murrow-Award winning "Harvest of Change", as well as VR experiences with the U.S. Ski Team, Indy 500 and the U.S. Navy. Robert works with journalists and developers across the USA TODAY NETWORK to apply Virtual Reality to feature storytelling and breaking news.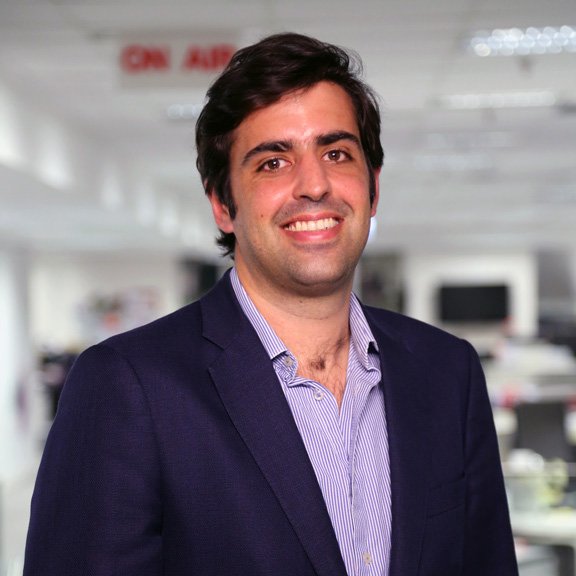 Thomas Di Fonzo
Thomas Di Fonzo is the head of the Asia video team at The Wall Street Journal in Hong Kong. Tom leads the delivery of daily video news coverage and multimedia projects, and most recently, Asia-focused virtual reality storytelling and immersive packages. Tom began his career with the Journal in London, where he started the European video operation and led its move into live programming.
Ziv Schneider- Lam Woo Senior Reporter in Residence
Ziv Schneider is a multidisciplinary artist and designer based in New York. Her practice involves research and explorations of new technologies like virtual reality and 3D scanning for non fiction storytelling. She is a graduate of NYU's ITP maters program,where she is currently an adjunct professor.  In 2016, Schneider co-created RecoVR : Mosul, a collective reconstruction, the first virtual reality piece released by the Economist as a research fellow with The Economist Media Lab.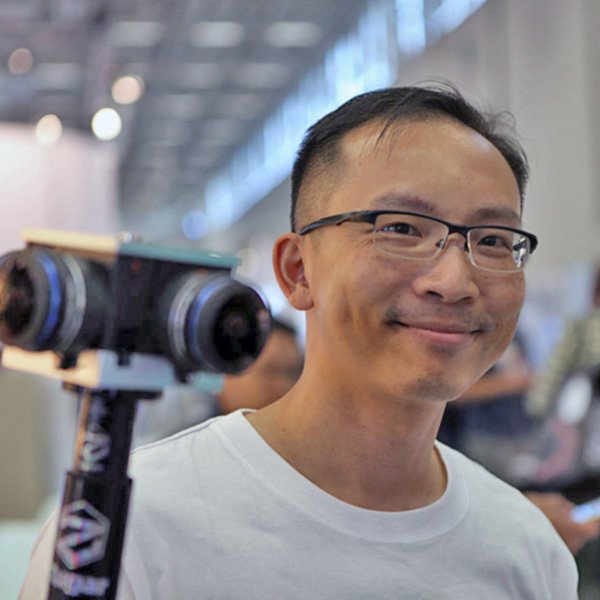 KC Lai
KC Lai is the founder of iZugar Studio and has been a pioneering VR photographer for more than 20 years. Frustrated with getting the right tools in the market, he started making his own gear, focusing on new fisheye optics. Now, iZugar systems are widely used in over 45 countries for making VR video, and his team continues to push the frontier, raising technical limitations for VR content creation.
Monday, Nov 14
Using virtual reality effectively in the newsroom
Robert Padavick
9:30am-11:20am
CVA 517
Tuesday, Nov 15
Creating The Economist's first VR story: RecoVR: Mosul
Ziv Schneider
3:30pm-5pm
AAB 611
Wednesday, Nov 16
VR Production Workshop
Robert Padavick and KC Lai
10am-1pm
*Registration required. Workshop to be held in CVA.
Virtual Glue: different ways to build virtual worlds and the loops they create with physical reality
Ziv Schneider
11am-12:30pm
CVA 203
Thursday, Nov 17
Virtual Reality & Digital Storytelling: Group Presentation and Panel Discussion
11am-1pm
CVA 1022
Leo Cheng,Thomas Di Fonzo, KC Lai, Robert Padavick, Ziv Schneider, *Students will receive a free Google Cardboard VR Headset on a first-come basis
VR Open Demo Room
2:30pm-4:30pm
CVA 1022
All students are invited to drop in at any time during this period to try out different VR technology and experience VR stories first hand. This is a chance for you to immerse yourself in VR.
*Some students will receive a free Google Cardboard VR Headset
Friday, Nov 18
Production Workshop Viewing Party
Robert Padavick & Journalism Dept Faculty
12:30pm-2pm
CVA 1022
Students participating in Wednesday's production workshop will present their VR videos. Open to all.